According to Guangzhou Daily, Chinese banks experiment with a combination of face identification and finger vein authentication for idendity protection at self-service terminals. Compared with other biometric technologies, finger vein authentication cannot be stolen. It is not affected by roughness of the skin and external environment (temperature/humidity). Accuracy is high, and duplicates or counterfeits are excluded. It is also faster than iris authentication.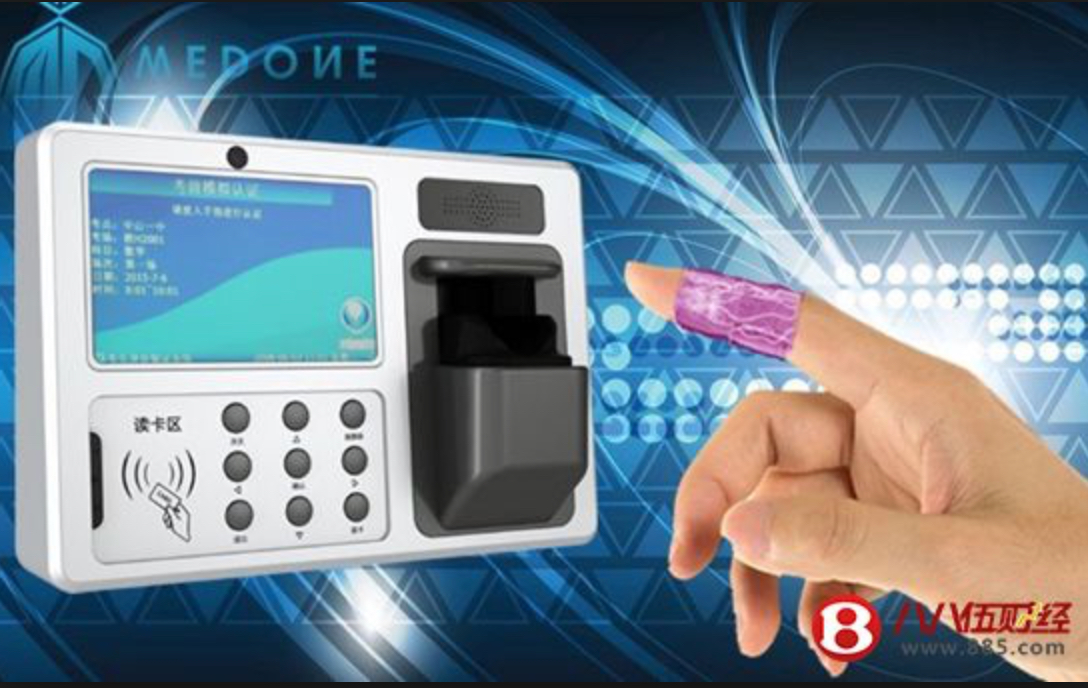 In Alibaba's FlyZoo Hotel in Hangzhou, the guest orders all details using an app. Once he enters the lobby, an interactive big screen has replaced the front desk, and a 1 m size robot welcomes and guides the guest. Using his mobile phone electronic ID card, elevators and doors are automatically operating via face recognition, and intelligent illumination leads the guest through the floors and into the room. Once inside the room, an electronic butler controls the indoor temperature, lighting, curtains, TV, etc. Guests can also send room service instructions such as food and water delivery through this butler, and robots with the desired products will be sent to the room. According to the hotel manager, the hotel's efficiency ratio is 1.5 times that of traditional hotels of the same grade and the same scale.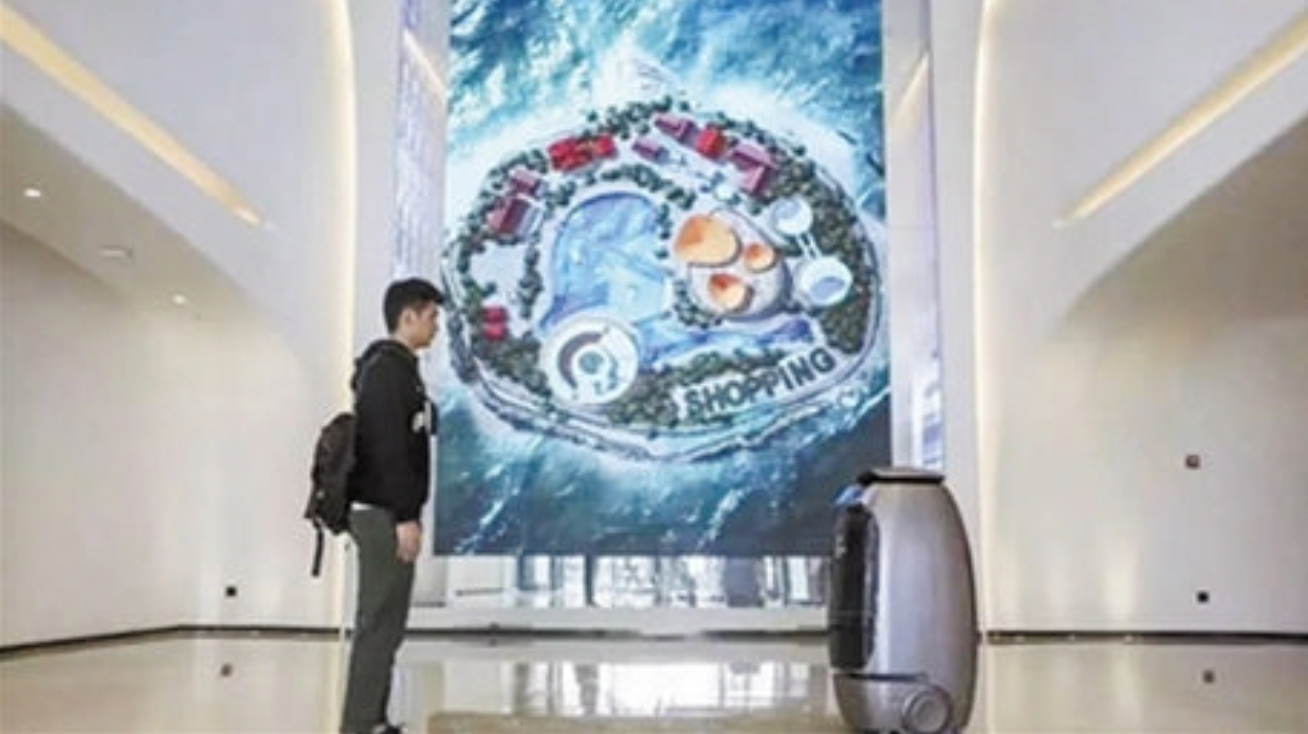 Smart robot restaurants open one after another in Beijing, e. g., in Dongdan North Street. Food is ordered and paid using QR codes on WeChat. Clerks insert foodstuffs and set time on the panels of cooking automats. After about 300 seconds, the cooking is completed, and in one case, the robot sprinkles green onions on fish-flavored pork.  A robot supplies the meal to the customer. Robot restaurant have become a new focus of competition among major companies. At the end of October, the world's first smart hot pot restaurant built by Haidilao opened in Beijing Zhongjun·World City. The second and third smart hot pot restaurant will soon follow. On November 10th, the first "Future Restaurant" built by Jingdong was officially opened in Tianjin. From ordering, garnishing, cooking, and transferring vegetables to dining and settlement, intelligent robots and artificial intelligence runs through the whole process of restaurant operation.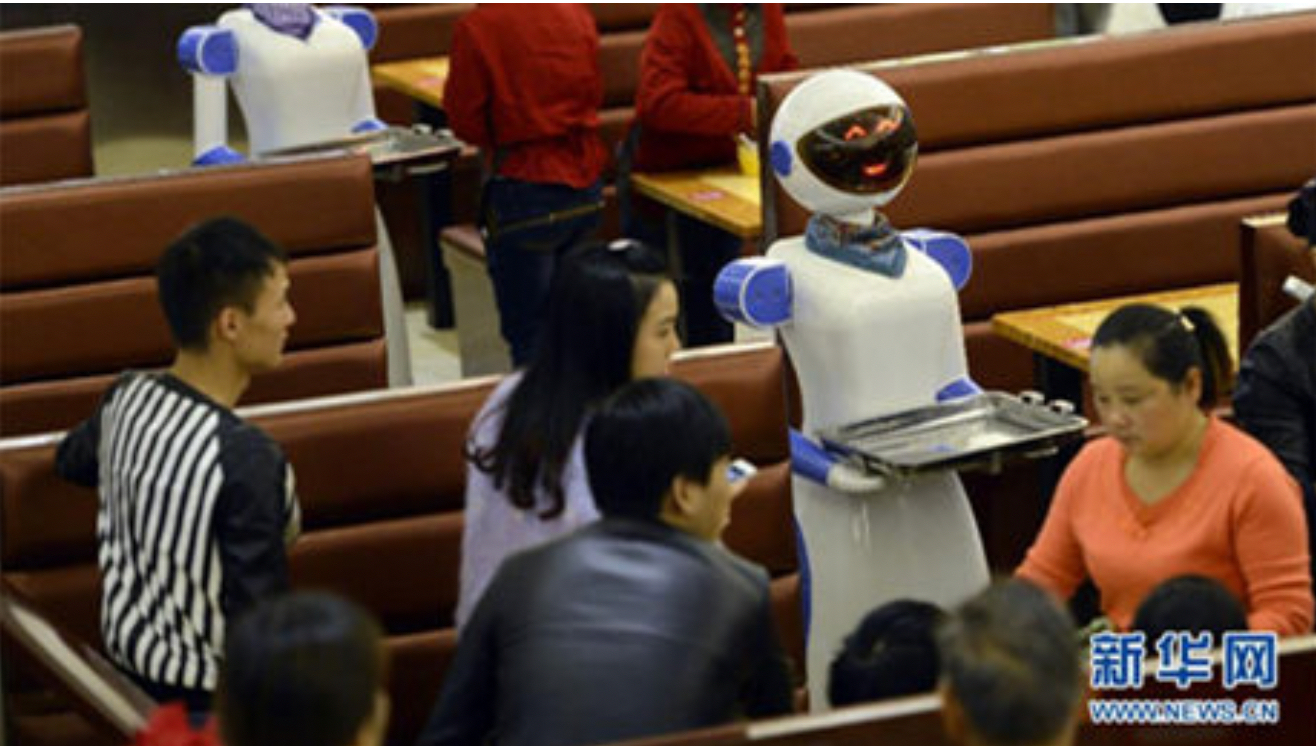 Cloud-based and robot services spread in China