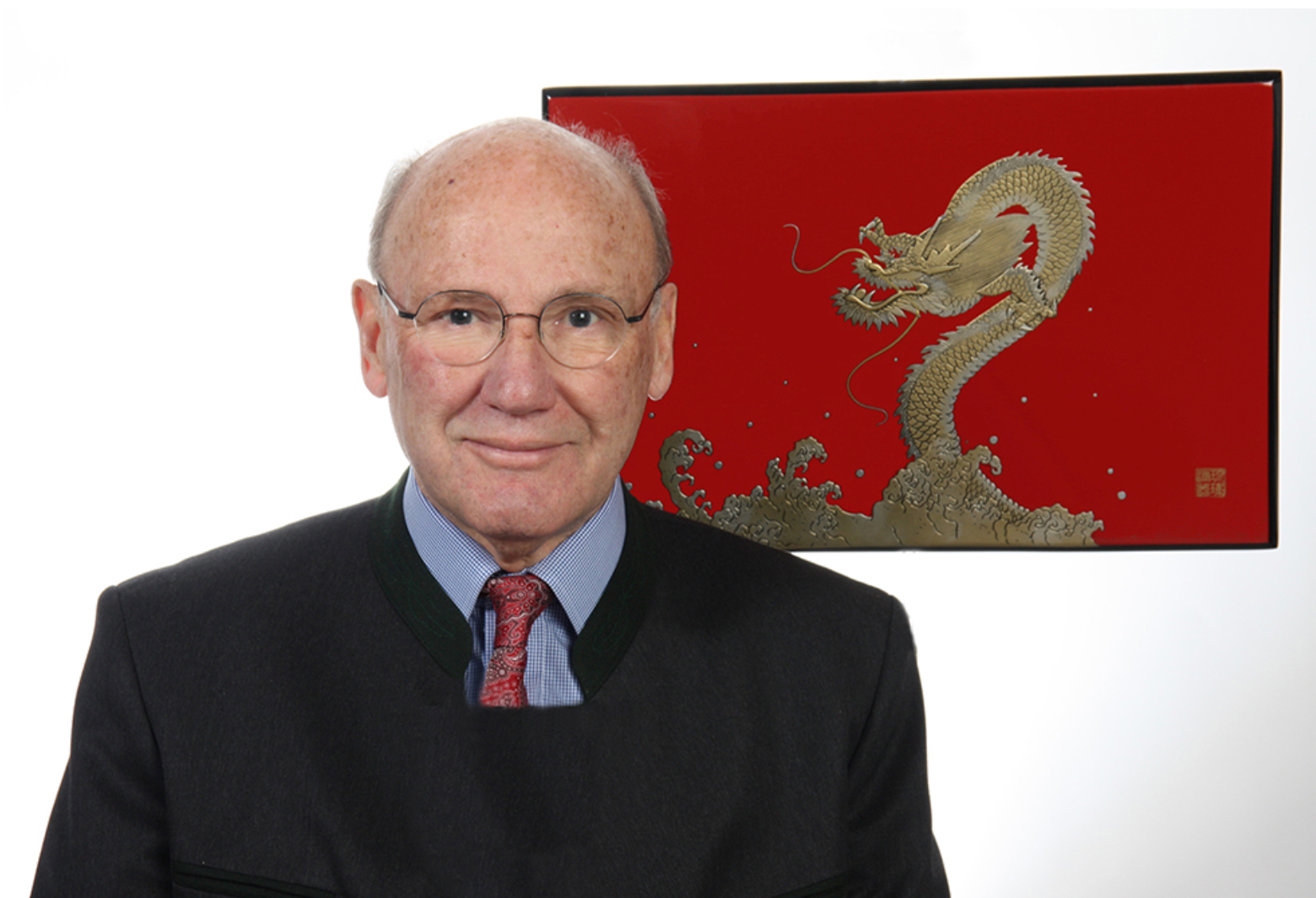 Professor Dr. Rolf D Schmid MBA
Founder
C.v.
---
*January, 1942
Graduated in chemistry and biochemistry at the Universities of München and Freiburg
Dr. rer. nat.
Post-doctoral training in France and the USA
Research scientist at Henkel KGaA in Düsseldorf
Head of Biotechnology R&D
Head of the Enzyme Technology Division of the Gesellschaft für Biotechnologische Forschung
Full Professor for Enzyme Technology at Braunschweig Technical University
Full Professor and Director of the Institute of Technical Biochemistry at the University of Stuttgart
MBA International Marketing from Reutlingen University
Honorary Professor of Nanjing University of Technology
2007 Foundation of Bio4Business
2015 -2018 Steinbeis-Beratungszentrum Asia Technology Consulting
Visiting researcher at:
---
National Institute for Standards and Technology, Gaithersburg, USA
Research Center for Advanced Science and Technology, The University of Tokyo, Japan
Max-Planck Institute for Molecular Anthropology, Leipzig
Tsinghua University, Beijing, China
Nanjing Tech University, Nanjing, China
Scientific standing:
---
~400 publications, 5 books, about 80 patents or patent applications
3 books and over 30 publications on biotechnology in Japan and China
member of various scientific organizations in Germany, the USA and Japan
past chairman of the IUPAC Committee on Biotechnology
past chairman functions at DECHEMA organizations
2003 Lifetime Achievement Award of the American Oil Chemists' Society, Biotechnology Division
Company links:
---
past member and chairman of the Supervisory Board, past chairman of the Scientific Advisory Board of Eppendorf AG, Hamburg
past Chairman of the Scientifc Advisory Board of Toulouse White Biotech
honorary ember of the Scientifc Advisory Board of CLIB2020

past adviser to companies in Germany, Switzerland and France
Government links:
---
Ministry of Science, Research and the Arts Baden-Wuerttemberg/Germany: past coordinator for the bilateral cooperation in the field of biotechnology with Jiangsu Province, Shanghai and Kanagawa Prefecture (since 2009 – 2019)
Dept. of Science and Technology, Jiangsu Provincial People's Government, China: Science and Technology Development Advisor (since 2008)
Shandong Energy Institute, Qingdao: member of the international advisory board
Dr. Xin Xiong
C.v.
---
December 1977
Graduated in technical biology at the University of Stuttgart
Dr. rer. nat.
Post-doctoral training in Stuttgart & Magdeburg
Scientist at Natural and Medical Sceinces Inst. at University of Tübingen
Head of Biofunctionalized surfaces at NMI
Since 2015 Lecturer at Reutlingen University
Scientific Standing
>20 publications and 3 books/book-contributions (Collagen based biomaterials and biofunctionalized surfaces for medical applications)
BP-Young Scientist/Student award 2008
Hugo-Geiger Prize 2005
Peter und Traudl Engelhorn Scholarship as a PhD student
Advising activities
GTAI monthly newsletter for pharmaceutical industry and medical technology industry in China (Federal ministry of economy)
Advisor of Steinbeis Asia Technology Consulting
Advisor of Bären-Medical GmbH
Qualifications
TüV süd Certificate for regulatory affairs (MDR in EU)
Working permission with Risk group 2 microorganisms according to IfSG